sasgujarat.in Primary Teacher Online Administrative Work. Primary school Online Pagarbill and other Online work start. Primary school Online Pagarbill and other Online work start at #sasgujarat.in
First Open sasgujarat.in website
Then select Your District from given List.
then enter your User id and password
here Use Your school dise code ad User id and Password is Also School dise.
then Select Login as School option
Primary Teacher Now Do All Work at sasgujarat.in.
Masik patrak Online at sasgujarat.in.
Online pagarbill at sasgujarat.in.
TEacher I card at sasgujarat.in.
Monghvari Tafavat patrak at sasgujarat.in.
7th pagar panch ganatri patrak at sasgujarat.in.
Puravani Bill
Raja report at sasgujarat.in
Administrative work of Gujarat government primary schools have been started online. Primary schools in each district can login with their own user id and password. login with your user id and password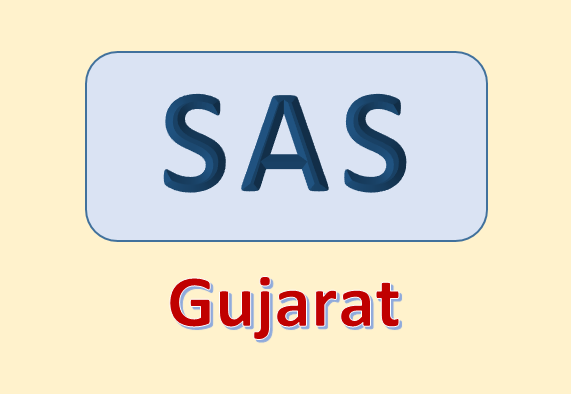 sasgujarat.in Primary Teacher Online Login Guide
Step to login
First, enter your User ID.
Enter Password in second box.
Enter Captcha Code similarly as show.
Then, select login as from drop down manu.
Now, click on Sign me in.
District wise list for login
[supsystic-tables id=2]
Rupani further stated that to strengthen security and safety in Gujarat, the state government has implemented 'Safe and Secure Gujarat Project' (SaSGuj Project). Under the project, every public place will kept under the eagle-eye watch through CCTV Camera based surveillance system, command and control room and with wider use of technologies. The CCTV cameras will act as the third-eye, thus it will surely curb the criminal activities considerably and will also assist in promptly catching the criminals. The project will assist in controlling the traffic more efficient ways and issuing e-Memos to the offenders of traffic rules and regulations. The government is also considering stern actions, including cancellation of license, against the drivers who frequently offend the traffic rules.
Chief Minister Vijaybhai Rupani today categorically stated that Gujarat Government is firmly active and determined for happiness, safety and growth of the people.
The entire nation and its citizens are witnessing safety, security and happiness under the leadership of Prime Minister Narendrabhai Modi, he added.The Chief Minister was speaking at the function organized to launch 'Citizen First Mobile App' at Palanpur town in Banaskantha district.
The mobile application was launched to avail CCTV camera based surveillance system of the police services for safety and security of the citizens at their doorsteps in as many as seven districts of the state.So far, the CCTV camera based system is launched in Banaskantha, Botad, Mehsana, Gandhidham, Kutch East, Rajkot Rural, Narmada and Gandhinagar.
The mobile application will avail as many as 14 police services online such as a copy of FIR, information about senior citizens, no-objection certificate, verification certificate, information about lost and stolen properties and others to the citizens, the chief minister said.

Including, many forms of primary school, you can fill online. such as, #sasgujarat.in
Masik patrak Online
Online pagarbill
Teacher I card
Monghvari Tafavat patrak
7th pagar panch ganatri patrak
Puravani Bill